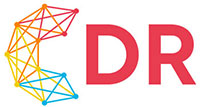 1
Someter propuesta:
Si le gustaría presentar un tema de interes, debe comenzar sometiendo viagra for sale una propuesta. Para esto, necesitara completar los próximos puntos: tipo de presentación, breve descripción, palabras claves, en foque, tema, e información biográfica del presentador.
El periodo para someter propuestas de presentación ha cerrado.
2
Ser aceptada:
Una vez recibida su propuesta, la misma pasara a la etapa de evaluación. Recibiremos propuestas hasta el 30 de agosto de 2016 (11:59 pm EST). Todas las propuestas serán evaluadas y si está aceptada, el presentador será contactado en septiembre con cualquier sugerencia por parte del equipo evaluador.
1
Submit a Proposal:
If you would like to present as a panelist or session presenter, start by submitting a proposal. Follow the instructions on the form submission: presentation type, short/long descriptions, keywords, focus, and biographical information.
We are no longer accepting proposals for presentations.
2
Get Accepted:
After receipt of your presentation proposal, it moves to the evaluation phase. viagra online We welcome the submission of proposals any time prior to August 30, 2016 (11:59 pm EST). All proposals will be reviewed and if accepted the presenter will be contacted in September with any presentation suggestions.