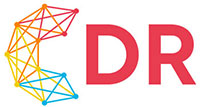 Temas específicos solicitados para la conferencia:
Temas Socio-Económicos de la República Dominicana
Programas de Intercambios y Pasantías entre la República Dominicana y los Estados Unidos
Inversión del Sector Privado en Programas de Intercambios de Instituciones de Educación Superior
Desarrollo de Programas de Instituciones de Educación Superior
Barreras Lingüísticas entre los Estados Unidos, América Latina y el Caribe
Fuentes de Financiamiento Innovadoras para Programas de Intercambio
Logísticas de Administración de Programas para Educación Internacional
Tecnología, STEM e Intercambios.
Proceso de Evaluación
Todas las propuestas serán revisadas y seleccionadas en base a los siguientes criterios:
Calidad general de la propuesta
Relevancia al tema
Claras prácticas de mejora/lecciones aprendidas
Relevancia a la red (ConnectDR)
Practica aplicación del método presentado
Cualificaciones del presentador; las propuestas serán evaluadas un presentador por propuesta
Todos los presentadores serán notificados sin importar quien haya sido elegido. EDUCA mantendrá todas las propuestas en archivo por 12 meses en caso que puedan ser presentadas como parte de talleres particulares en futura fecha fuera de la conferencia.
Aceptada
Una vez todas las propuestas hayan sido revisadas en base a los viagra for sale criterios ya mencionados, los presentadores serán notificados:
Si han sido aceptados para uno de los paneles de discusión.
Si el presentador ha sido aceptado como presentador de una de las sesiones.
Si el presentador no ha sido seleccionado para esta conferencia pero podría ser considerado para un taller en el futuro.
Todos los presentadores serán contactados en Septiembre 2016.
El periodo para someter propuestas de presentación ha cerrado.
Specific Topics Requested For Conference:
Socio-Economic Issues of the Dominican Republic
Exchange Programs and Internships between the United States and the Dominican Republic
Private Sector Investment in HEI exchange programs
HEI Program Development
Language Barriers between United States and Latin America and Caribbean
Innovative Funding Sources for Exchange Programs
Logistics for International Education Program Management
Technology, STEM and Exchanges
Evaluation Process
All proposals will be reviewed and selected based on the following criteria:
Overall quality
Relevance to the topic
Well-defined best practice/lesson learned
Relevance to network (ConnectDR)
Practical application of method presented
Presenter qualifications; proposal will be evaluated per one presenter submission
All presenters will be notified regardless of selection. EDUCA will keep all submissions on file generic viagra to be called upon for possible separate workshops outside of conference at a later date for a period of 12 months.
Acceptance
Once all proposals have been reviewed and based on the selection criteria, the presenter will be notifed:
If presentation has been accepted to sit on a panel discussion
If presentation has been accepted to serve as a session presentation
If presentation has not be selected for this conference but considered for a later date workshop
All presenter will be notified by September 2016.
We are no longer accepting proposals for presentations.