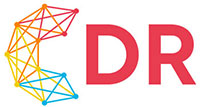 Logistics
Visa
There is no application for a tourist visa, you can purchase your tourist visa upon arrival at the airport or buy viagra for a cost of $10.00.  United States citizens require a toursit visa to enter the Dominican Republic for 30 day stay.  Please visit the Dominican Republic generic viagra for further information.
Airport
Las Americas International Airport – SDQ
Airport Phone: +1 809 947 2222
The following airlines service the SDQ airport:
Air Antilles Express   Air Caraibes  Air Europa  Air France  American Airlines  Aserca Airlines  Avianca  Condor  Copa Airlines  Cubana  Delta Air Lines  Iberia  Insel Air  Intercaribbean Airways  Jetair Fly  JetBlue Airways  Laser Airlines  Spirit Airlines  Seaborne Airlines  PAWA Dominicana  United Airlines  Venezolana
Estimated taxi fare: 45 USD  (one way)
Please consider a time lapse of about 45 minutes to go through customs and immigration upon arrival.  When departing, you should be at the airport 2 hours prior for international flights and consider an hour of transit.
Transportation
UBER application available in the Dominican Republic
Apolo Taxi (809) 537-0000
Hotel
For hotel reservations: viagra online is the official hotel for the conference, located at George Washington Ave. 367, Apto. Postal 769-2  Santo Domingo  769-2  Dominican Republic.  Please contact Nairobi Paulino (Nairobi.Paulino@marriott.com) to make your reservation for the conference, please referece EDUCA ConnectDR Conference.
The negotiated rates for lodging are the following, please reserve before September 15th:
Tower Deluxe Single                 US$ 135 + tax
Tower Deluxe Double                 US$ 149 + tax
Garden Wing Single                  US$ 120 + tax
Garden Wing Double                  US$ 134 + tax
While at the hotel, you'll have access to the hotel's gym, pool area, and other areas that allow for relaxation during your time here.
Hotel distance from airport: 15.9 miles SE
This hotel does not provide shuttle service.
Alternate transportation: Hotel Taxi Service – Guest Services; fee: 45 USD (one way) ;reservation required, UBER is also available in all of Santo Domingo.
Where to Eat in Santo Domingo
Santo Domingo has restaurant options for any palet.  Visit these websites to pick among the choices:
Things to do in Santo Domingo
The city of Santo Domingo has a variety of cultural and leisure activities that you can enjoy during your time here. From strolling around the Zona Colonial, our city's historic center, to visiting Juan Dolio, the closest beach to the city, there's a variety of things to do. The following are a couple of examples:
-The Zona Colonial, there you can visit the Catedral Primada de America, the continent's first Cathedral. As well as Fort Ozama and Royal Houses Museum.  Lots to see in the Zona that represents much of the Dominican Republic's history.  
-National Botanical Garden a beautiful and peaceful escape in the center of the city.
-Juan Dolio beach (approx. 1 hour outside of Santo Domingo) among other of our exotic beaches. 
These are also quick reference sites:
This is only a small example of things to do in Santo Domingo, if you want any more information, you're welcome to ask at the hotel's front desk for more information.
Health & Safety Warnings
Due to the recent increase in diseases such as Zika, Chincunguna, and Dengue we recommend the use of mosquito repellent with deet.
Tap water is not drinkable in the Dominican Republic, and we recommend being careful when choosing where to eat, street vendors are not recommended.
Also, be aware and conscious when walking around the city, as some areas of the city can be dangerous. Only use trustworthy transportation (UBER, other official taxi services), be careful when wearing expensive jewelry while walking around and try to limit the amount of technological devices you walk around with, and if possible don't keep your phone in your back pocket or in your hand. When carrying a purse, make sure it's closed at all times and try not to carry big amounts of cash at the same time.