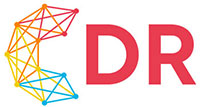 Formulario de Inscripción
La conferencia viagra online de ConnectDR se llevara a cabo el 10 y 11 de noviembre generic viagra de 2016, en Santo Domingo, República Dominicana con el motivo de involucrar a varios sectores de la sociedad para promover colaboración internacional y preparar nuestro corriente y futuro mercado laboral al igual fortalecer el desarrollo económico del país. Esta conferencia es libre de cargos gracias al patrocinio de la Embajada de los Estados Unidos en la República Dominicana, pero si requerimos participación activa por parte de nuestros participantes. Una vez confirmada su asistencia, le serán enviadas las informaciones relevantes, incluyendo opciones de estadía.
El registro está cerrado, si desea confirmar participación favor escribir a connectdr@educa.org.do
Registration Form
The ConnectDR conference will be taking place on November 10 and 11, 2016 buy viagra in Santo Domingo, Dominican Republic to bring together different sector actors to promote the network that enables exchange programs. The purpose of the conference is to promote international partnerships to prepare the current and future labor market and strengthen the economic development of the country. This conference is free of charge due to the US Embassy in the Dominican Republic sponsorship of the conference. Upon confirmation, logistics to the conference will be provided which include lodging options.
The registration is now closed, if you wish to confirm your participation please write to connectdr@educa.org.do